These students are learning about integers and how to explain their thinking using number lines. Here is their work and more importantly, how they feel about their work.

I felt like this problem was simple to draw and I liked how I labeled my work. Thank you  for teaching me and making me improve.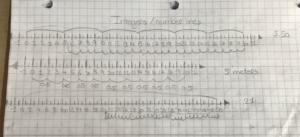 I felt very confident when I solved these problems and now I properly scale.
Please follow and like us: